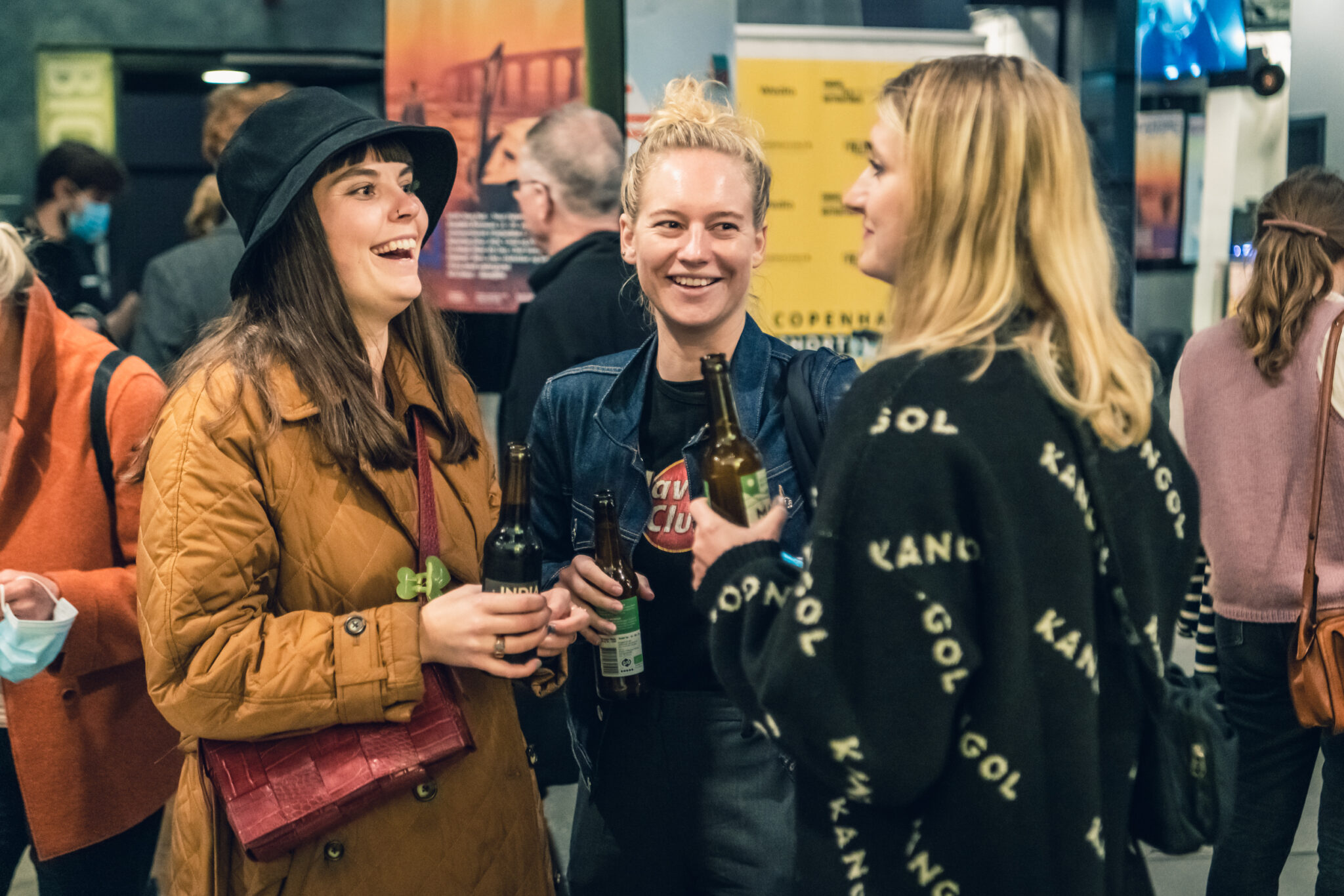 Welcome to the Copenhagen Short Film Festival
The Copenhagen Short Film Festival is the only short films festival in Copenhagen, focusing exclusively on short films of all genres and formats. We plan loads of cool events and screenings where you can meet filmmakers, other short films enthusiasts as well as industry professionals.
During the festival you can watch loads of great short films, attend fun events and parties and learn more about the industry from our masterclass program.
We can't wait to explore the wonderful world of short films with all of you in November 2023.

Copenhagen Short Film Festival was created in 2012, and had its first edition in 2013 at Husets Biograf (an art house cinema in Copenhagen).
Since then we have grown and built the festival program, where we present a wide variety of short films, and explore the wonderful world of short films. We focus on exploring short films as their own art form, and screen the best from new talents and old pioneers.
Aside from a strong focus on screening and sharing short films with an audience, we plan screenings with live music, events, parties, talks, masterclasses, industry events – where we help young filmmakers develop their skills and art – and work with different partners who help us create and curate great programs.
The festival take place in different venues and cinemas around Copenhagen, and we have previously held screenings at Cinemateket, Gloria Biograf, Empire Bio, Kunsthal Charlottenborg, KayakBar, at a beer bar and Husets Biograf.
The 2023 edition of Copenhagen Short Film Festival will take place the 3.-13. November 2023.